A collaborative project and underwater space for art and etcetera.

Squawk Boat is a collaborative experiment in culture and invention.
Doors are open to the work on a regular basis, often through themed, multimedia events at the Squawk Boat: an underwater space in Gate 6 of the historical Sausalito houseboat community.
Squawk Boat is the hub of activity and also a living long term project itself, every year growing with contributions of new design, engineering, and innovative features for living.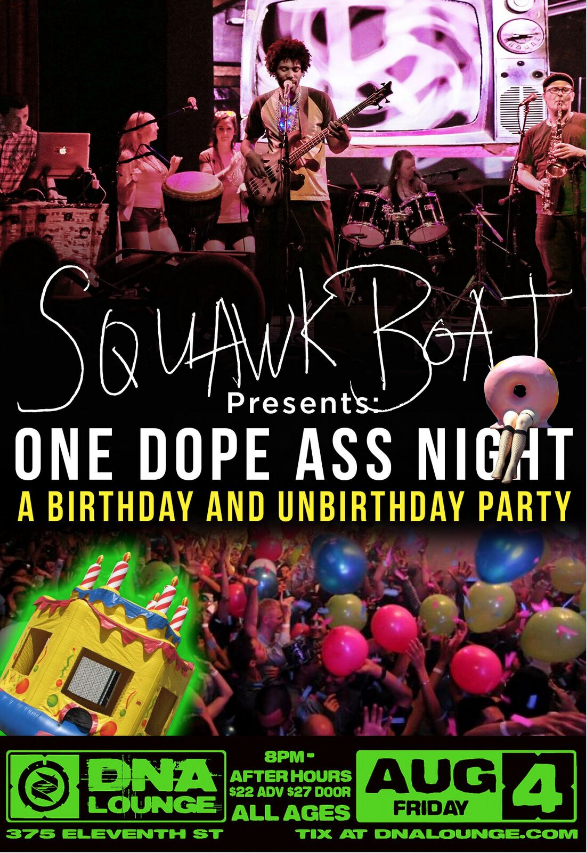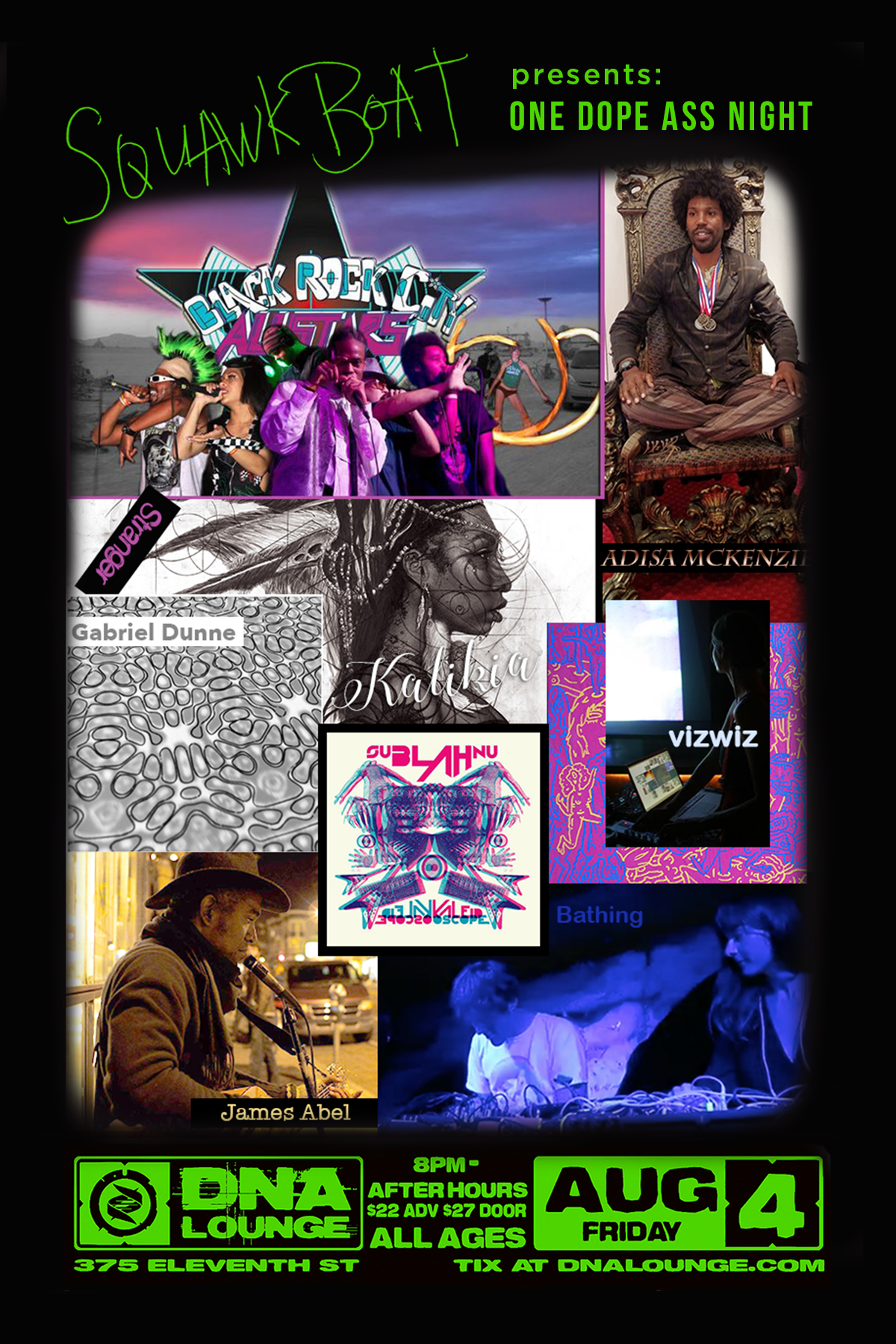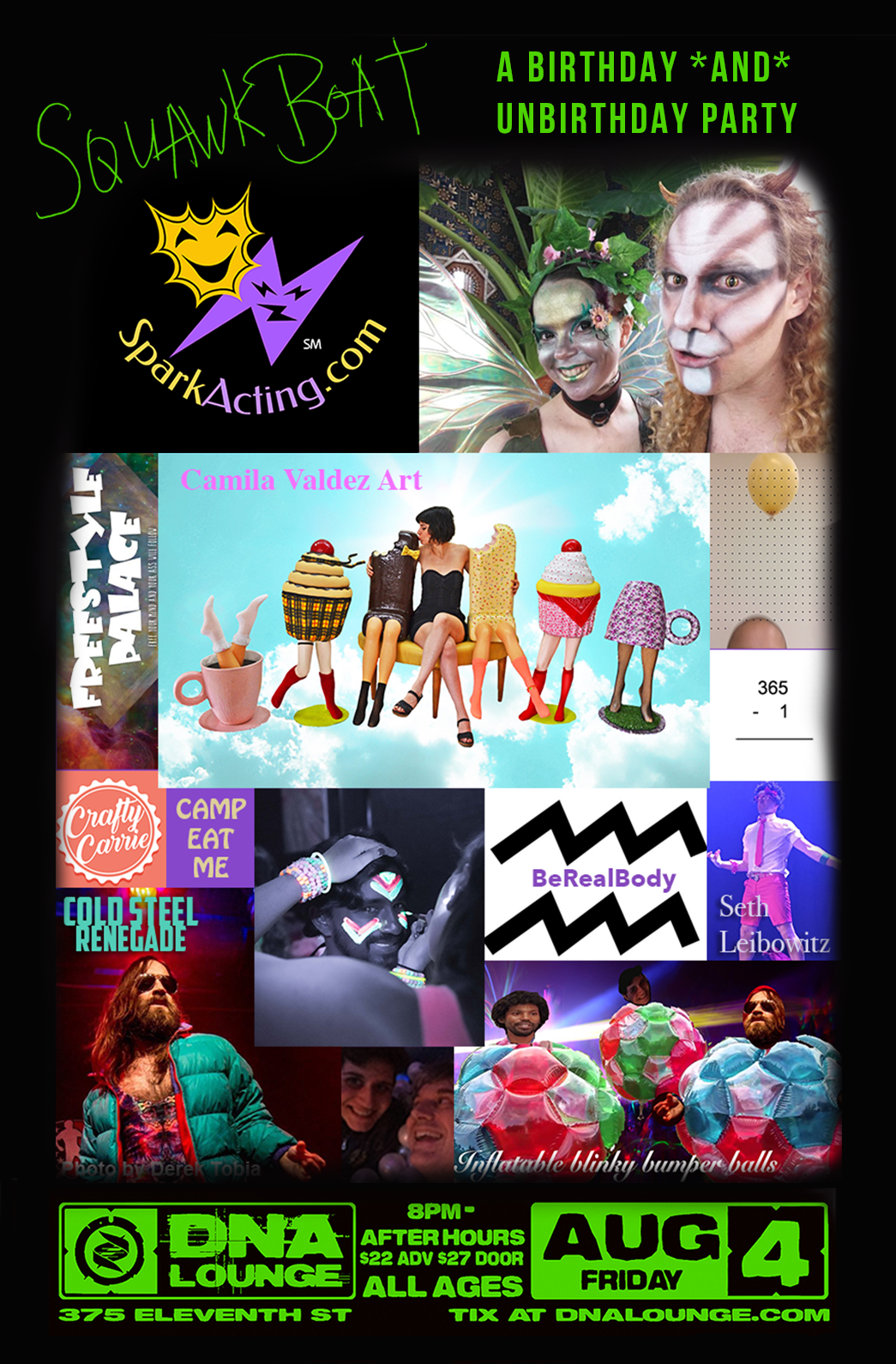 Squawkboat is a sponsored project of Fractured Atlas, a non-profit arts service organization. Contributions for the charitable purposes of Squawkboat must be made payable to Fractured Atlas only and are tax-deductible to the extent permitted by law.